Availability
Streaming Live is a plan feature
Please reach out to your assigned Account Manager or our Support Team to subscribe and set up the feature on your account
What is the Live Status?
The live status allows you to find out more about the visibility of your live stream for your audience.
The live status will change depending on:
The visibility set on your live
The start and end date of your live event
The data received on our servers from your encoder.
How to check the Live Status
In the Live Dashboard, you can easily check the current status of your live stream.
From your Dailymotion Studio, go in Media > Live streams
Click on the desired live stream
In the Control panel section, the status of your live stream is displayed above the Player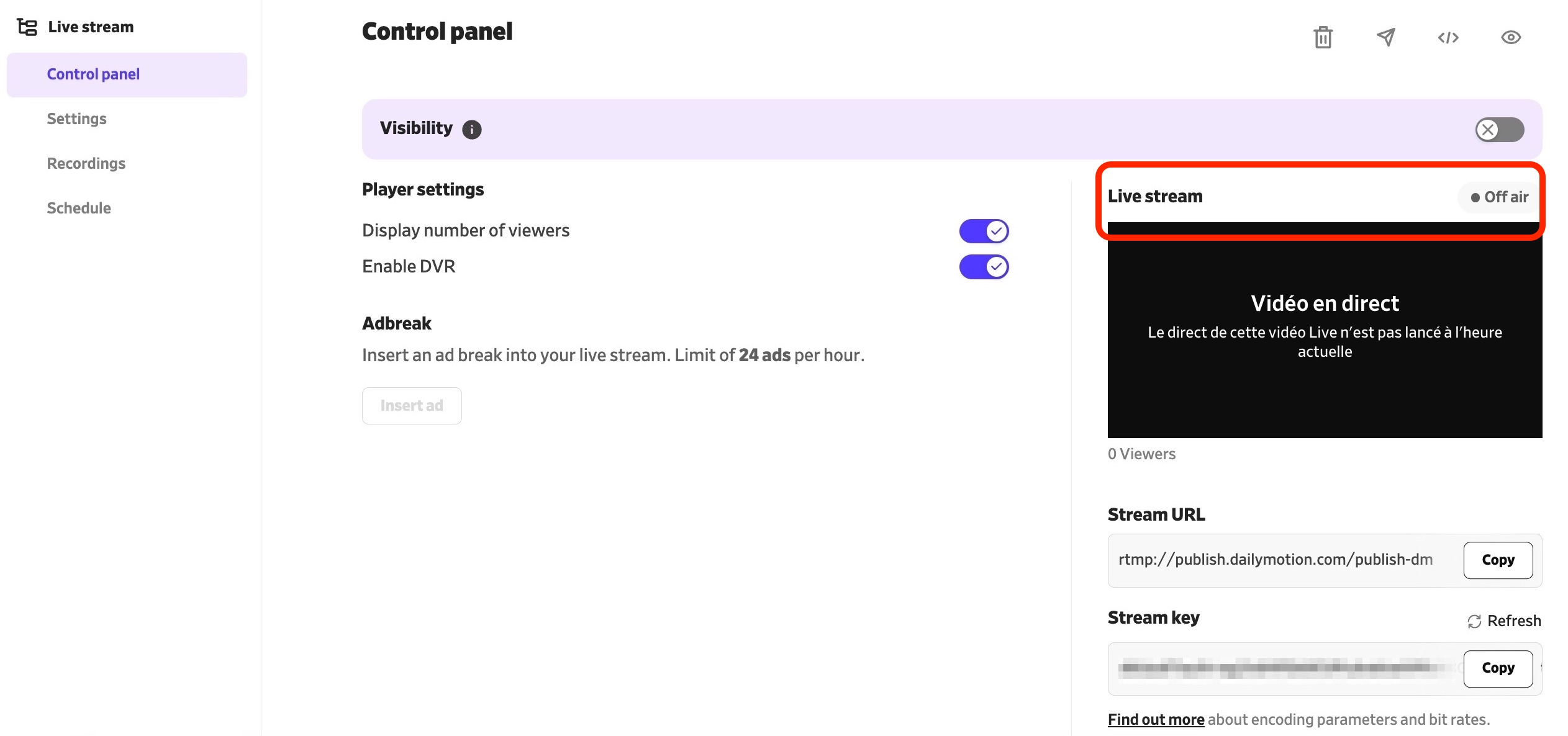 What are the different live statuses?
On air

Your encoder is sending us data, and we are broadcasting the content on your Dailymotion Player.

Your live stream is active and visible to viewers.

Off air

We don't receive data from your encoder which prevents us from broadcasting content.

Your live stream is currently inactive.

Ready to air

We're receiving data from your encoder, and the content is ready to be broadcasted on your Dailymotion Player.

This status is enabled if the Visibility toggle is greyed out, or if a start date has been defined through the schedule next live stream feature.

Terminated

The live stream has reached the end date specified in the Schedule section.

Please note that even if you are sending data to our servers, we won't continue broadcasting your content as the live has reached the scheduled end date.

You can remove the end date if you don't know when your live will end exactly.

You can set new start and end dates for your live stream in the Schedule next live stream section.