Dailymotion enables partners to publish their content directly to YouTube so that they can efficiently distribute their content across all platforms
What  you need:
A YouTube channel
A Google account
A YouTube client ID and client secret
Create a YouTube API Key
To connect your Dailymotion channel to a YouTube channel, you will need an API key and an API secret. If you don't already have an API key and an API secret, please follow the steps below to create them:
Head to Google Console (https://console.developers.google.com/apis) and click on ENABLE APIS AND SERVICES
Select YouTube data API v3 to enable it
On the left menu panel, navigate to the Credentials section and click on Oauth consent screen 
Add an Application name



Add www.dailymotion.com in the Authorized domains section and Save
On the left manu panel, navigate to the Credentials section and click on Create credentials. From the dropdown menu, select Oauth client ID
Select Web Application and click on Create



Enter a Name for your Oauth Client ID
Allow both http://www.dailymotion.com and https://www.dailymotion.com in the Auhorized Javascript origins section
Allow both http://www.dailymotion.com and https://www.dailymotion.com in the Authorized redirect URLs section
Click on Create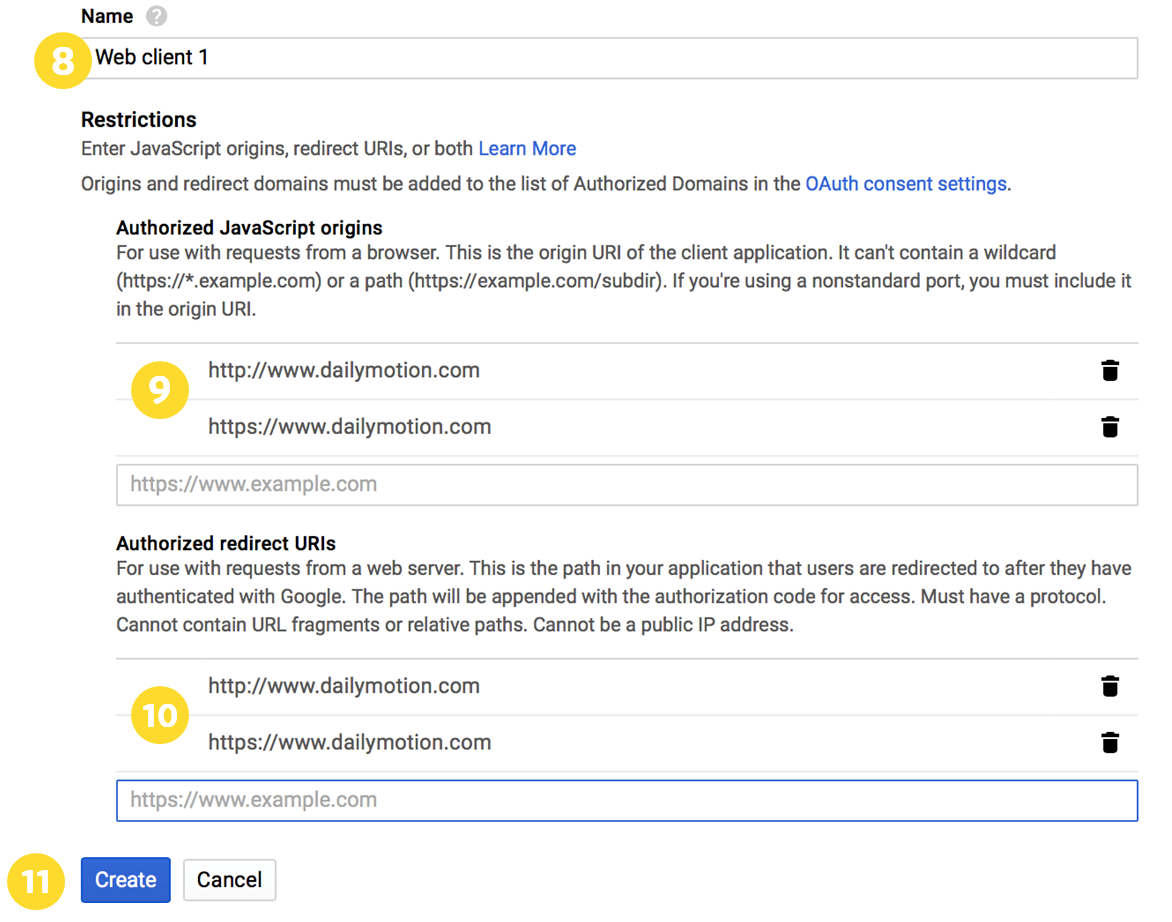 Congratulations, your Oauth client ID has now been created.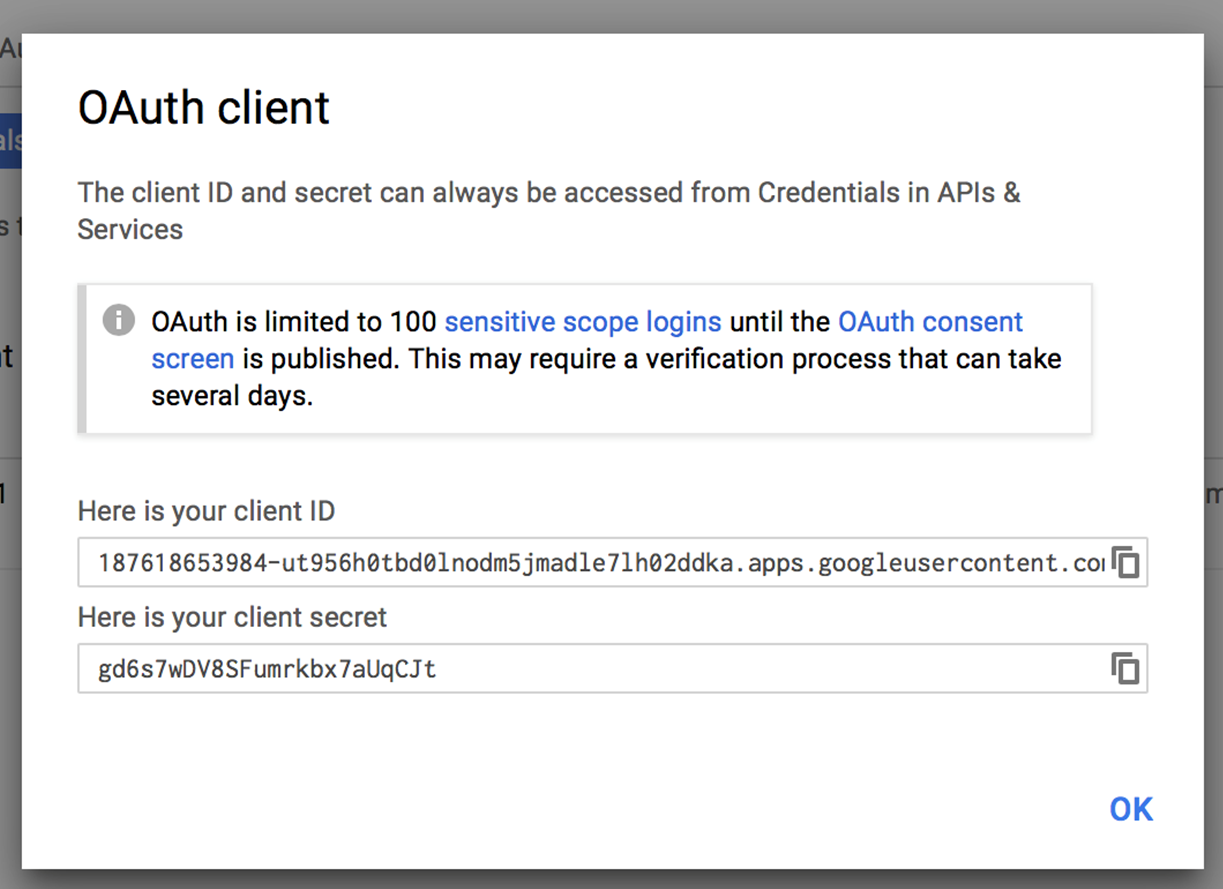 Next, you will be able to copy and paste both your client ID and your client secret within your partner space to connect your Dailymotion channel directly to your YouTube channel.
NOTE: It may take up to 15 minutes to generate your client ID and client secret.
Connect your accounts
From within your partner space:
Navigate to Channel then click Connected accounts
Then click on Connect an account



Enter your Client ID
Enter your Client Secret
Accept our Multiple Upload Solution Terms and then Sign in with your Google Account: A google log-in screen will pop up. Connect your google/YouTube account there. 



Select (one of) your YouTube channel you want to connect within the dropdown menu
Select if you want to enable automatic publish of every video
Click on Link account


Your Dailymotion channel is now connected to your YouTube channel! 
Automatic and manual methods for publishing videos directly to YouTube
Automatic upload
If you enable this feature, every video that you upload on your Dailymotion account will be automatically published to your YouTube account, including its metadata (title, description, tags, and category).
Alternatively, you can select which videos to publish to YouTube with our manual upload feature.
Manual upload
Within your media manager, select the video you want to publish and click on external upload





Edit your metadata: Enter a title and add a description
Add up to 50 tags to your video
Choose your video's visibility
Set a start date and start time. By default, your video will be published immediately
Select whether you want to allow embed for this specific video
Click on Upload to publish to YouTube