With the Follow button, you're able to subscribe to Channels or Topics and gather them in your Library. It also allows you to easily find the latest videos uploaded by your favorite channels, or related to your favorite topics.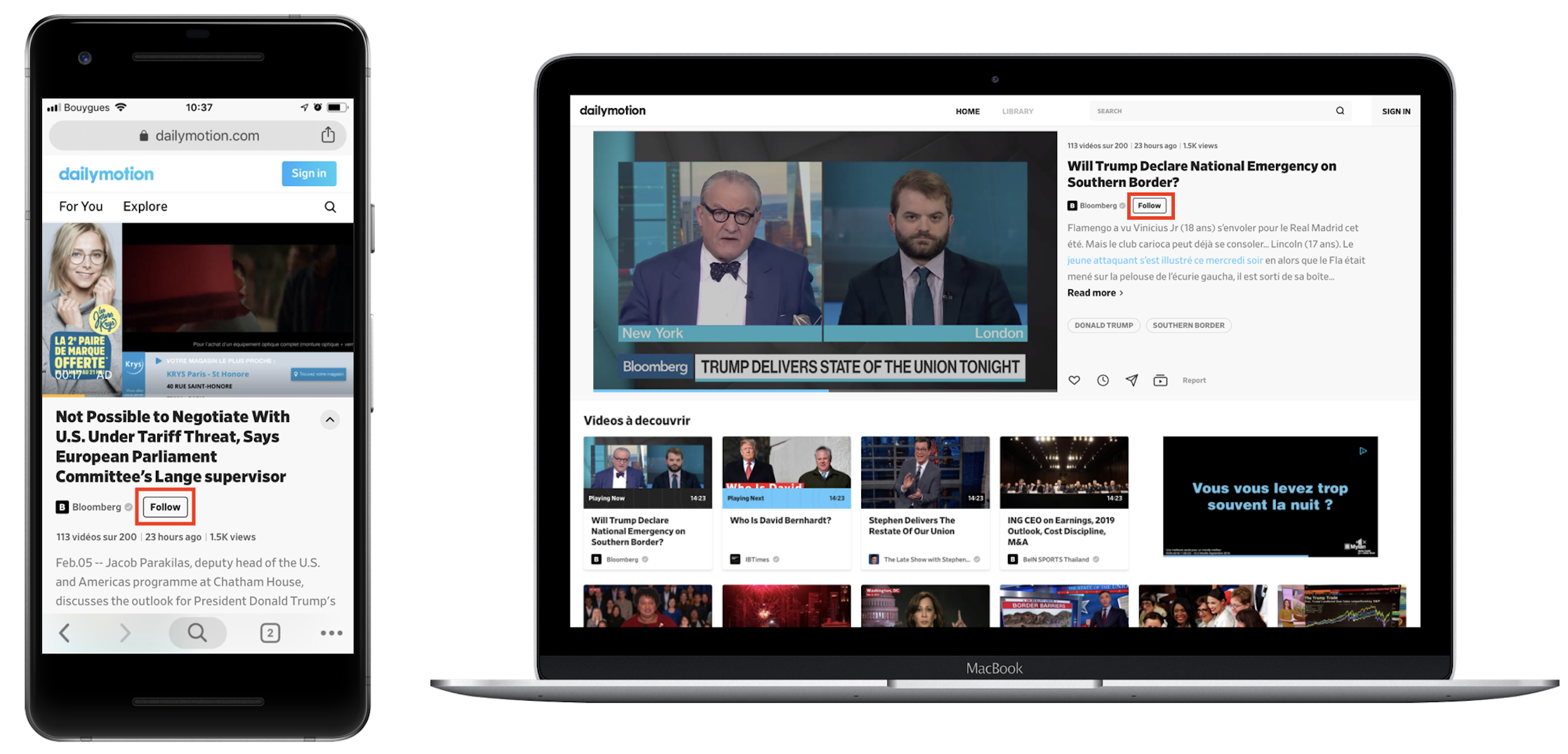 Follow Channels & Topics
If you would like to follow a channel or a topic, you can follow these steps:
Log in to your Dailymotion account
Visit the topic or channel you're interested in
Click the Follow button
Now, you can see all your subscribed topics and channels directly from your Library by clicking on Your Subscriptions.
From this space, you can also check the latest videos available from your subscriptions.
Manage your subscriptions
If you don't want to follow a specific channel or topic, you can easily unfollow it by following these steps:
Log in to your Dailymotion account
Go to your Library
Click on Your Subscriptions
Click on the Following button available on each card.
Videos related to the channel you've unfollowed will also disappear from latest videos from your channels and latest videos from your topics.