To ease your watching experience, Dailymotion allows you to control the player and browse within your content through your keyboard.
All keyboard shortcuts to control the player are listed below, and directly in the player when you press the (?) key.
The keyboard controls can be used on our website or on embedded players.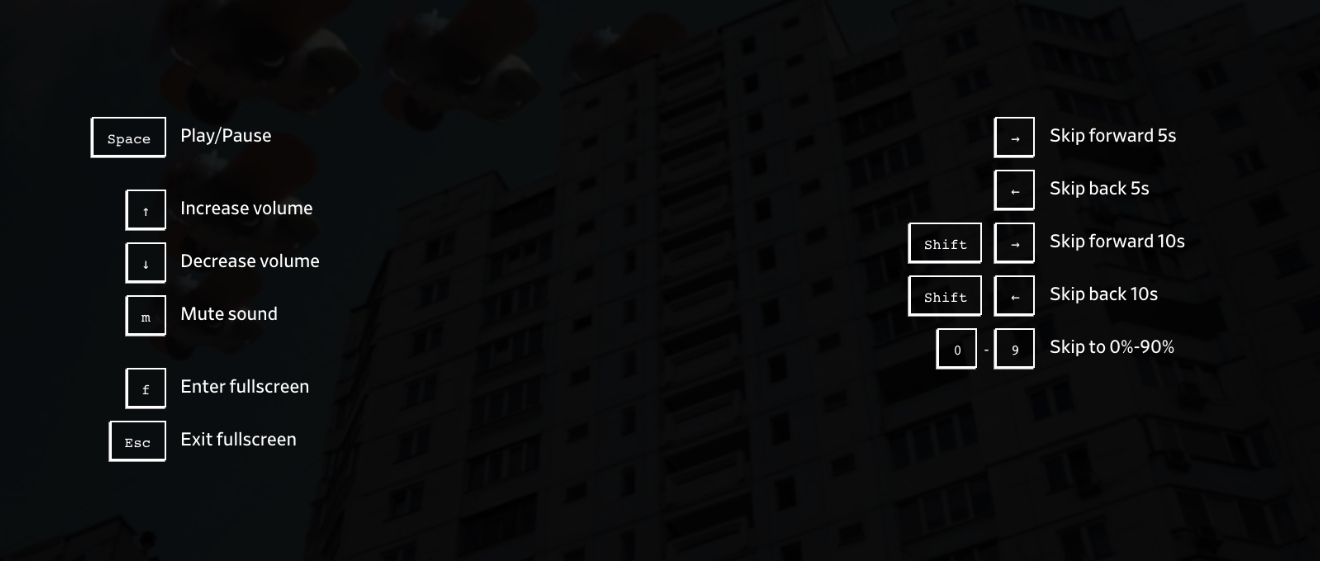 | Keyboard shortcuts | Function |
| --- | --- |
| Space | Play/Pause |
| Arrow up | Increase volume |
| Arrow down | Decrease volume |
| M | Mute sound |
| F | Enter full screen |
| Escape | Exit full screen |
| Right Arrow | Skip forward 5s |
| Left Arrow | Skip back 5s |
| Shift + Right Arrow | Skip forward 10s |
| Shift + Left Arrow | Skip back 10s |
| 0 - 9 | Skip to 0% - 90% of the video |
| ? | Open the shortcuts information |