Our Video Page has been designed to provide the best watching experience on Dailymotion. Whenever you go to a video, our player will be displayed at the top of the page with the video's title, description, and other details to the right. When you scroll down the page, the player will minimize so you can explore the discovery area while continuing to watch your video.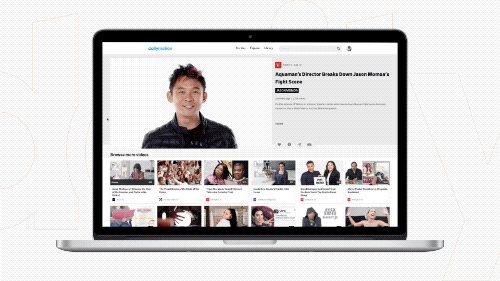 Video Actions
When you're logged into your account, you can use the buttons in the video information area to perform the following actions:
Like
Share
Add to Playlist
Discovery
Thanks to a discovery path highlighting additional content sections, Dailymotion users have greater opportunities to watch more of the content they like.
Underneath the player section, you can explore a variety of content from the same playlist or channel, as well as suggested videos, related topics, featured channels, and trending videos.
If the video is part of a playlist, the next videos in that playlist will be shown directly underneath the player.