By default, a playlist can contains up to 250 videos. Depending on your editorial choices, you may want to limit the playlist size to fit with your needs.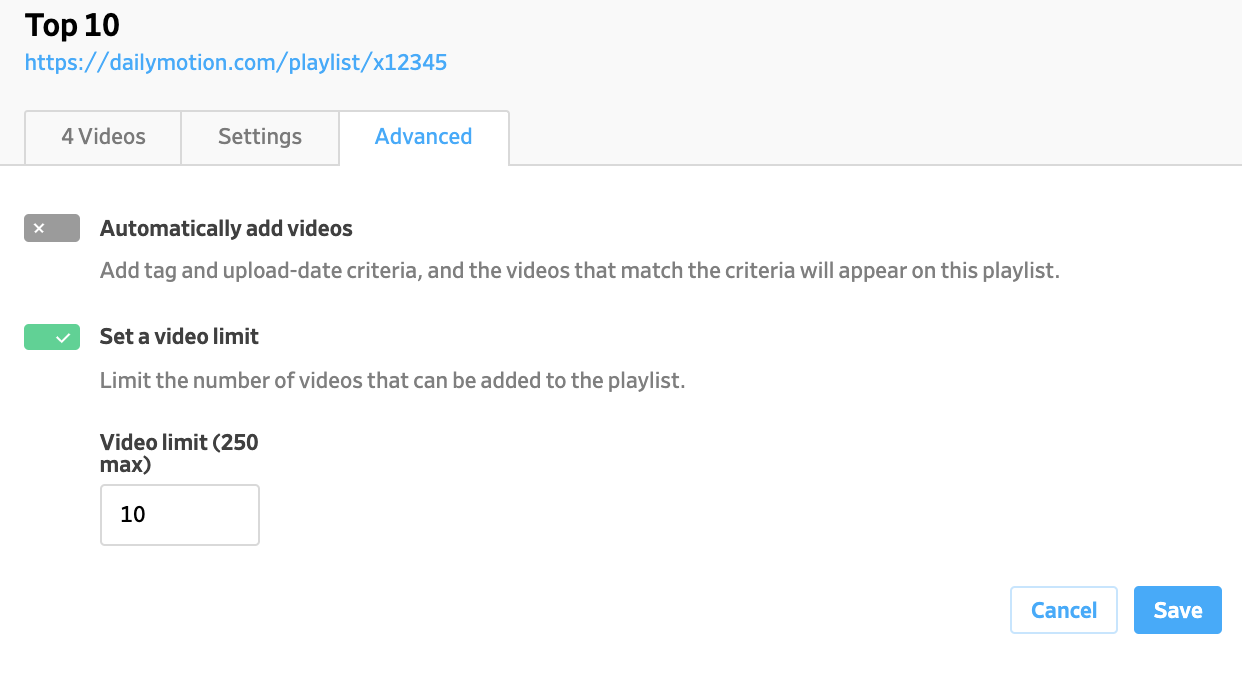 Limit your playlist size
You can limit the playlist size when you are creating your playlist, or through the following steps:
Go to your Media section and click on Playlist
Click on the ... menu, on the right side of each playlist
Click on Edit
Open the Advanced tab
Set a video limit toggle, and define your limit (up to 250)
If you don't activate the toggle, your playlist is by default limited to 250, unless otherwise specified.