Note: The live stream feature is only available to Dailymotion Verified Partners. Click here to learn more about Verification Badges on Dailymotion.
You can find below a detailed description of all the features from the information panel of your live dashboard.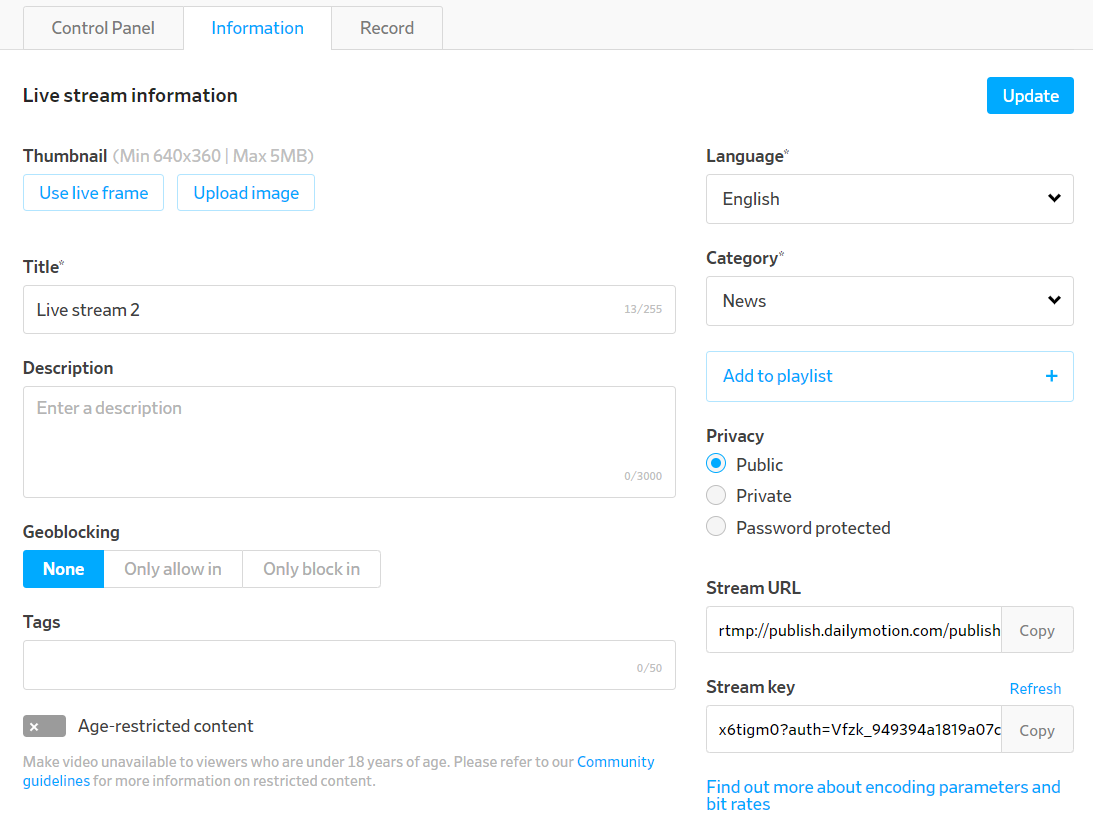 Live stream information
Here, you can modify all the information related to your live stream:
Title and description

Thumbnail (you can add your own thumbnail, or choose to automatically generate a thumbnail from your live every 5 minutes)

Language

Age limit

Category, tags...
Geoblocking
Geoblocking allows you to define specific rules for your livestream, to only allow its viewing in countries of your choice.
You can allow viewing everywhere in the world ("None")

You can allow it in specific countries only ("Only allow in")

You can disable viewing in specific countries only ("Only block in")
Privacy
Just like for any video, you can choose the privacy of your live stream:
Public: it will appear on your channel, and everyone can see it / watch it
Private: only the viewers with the private link will be able to watch it, or if you embed the live on your website
Password-protected: users will need a password to unlock the viewing
Encoding parameters
In this panel, you will also find the useful informating for your encoder: streaming server, and stream key.