If you don't want your video to immediately be public on Dailymotion, you can set it to private and schedule the time when it will be public. 
Schedule the publication of a video
From your Dailymotion Studio, select Media > Videos

Click on the video you want to schedule
In the Video details tabs, make sure the video Privacy is Private
Click on the Advanced

tab

Within Make video public, define the start date and time when your video will go public. You can also define an end date and time when your video will no longer be public
Click on Save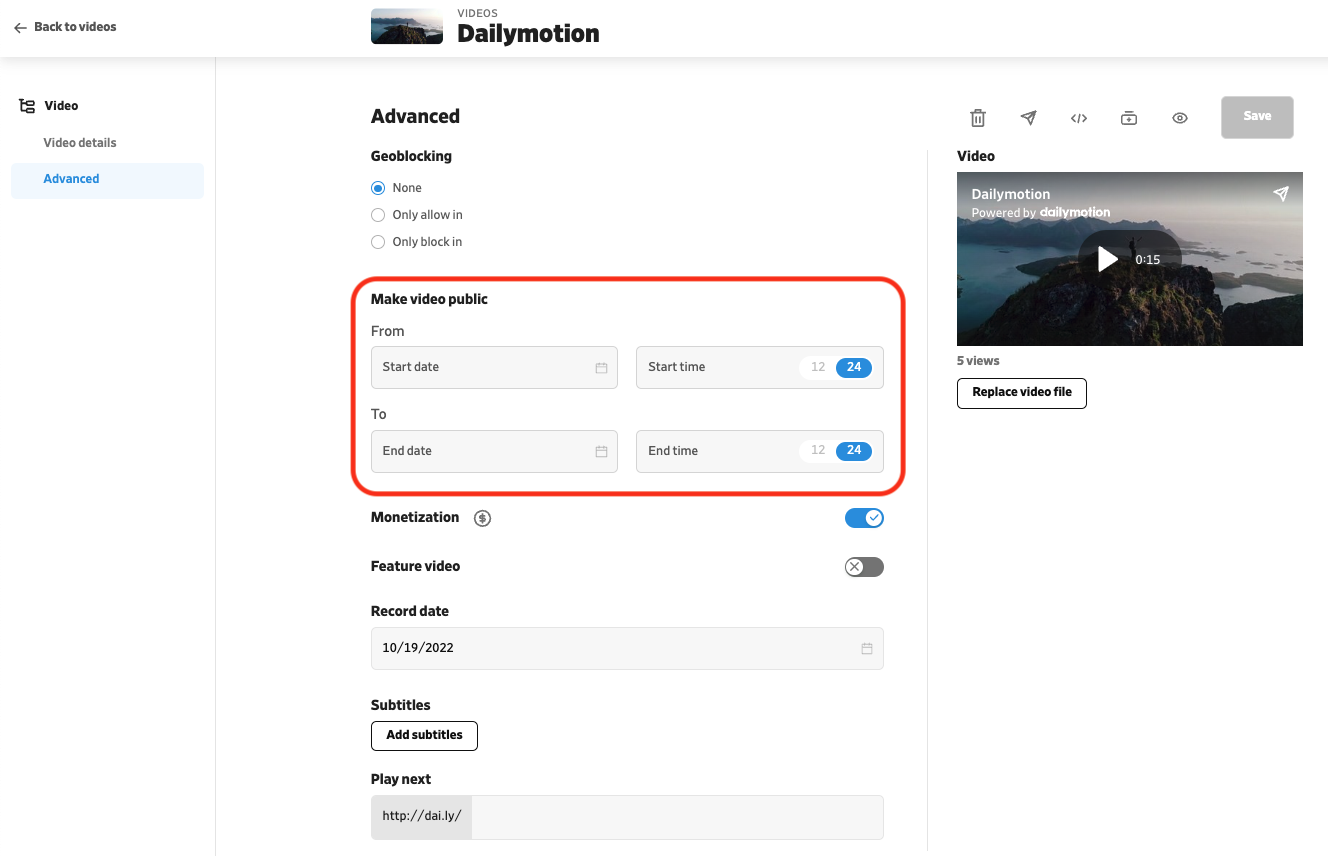 Warning
When a publication date is set, it overrides the Privacy setting, and the video is deleted 7 days after the end date.
Therefore, even when setting the visibility of a video to "private", the scheduled publication date will take over and the video will be public within the timeframe defined.