What is the queue?
The queue enables you to keep watching content related to the one that just ended by automatically queuing up a list of recommended videos or a playlist set by the content owner.
In this article, you'll learn how to access the queue and navigate within the interface.
Access the content queue
You have 2 options to access the content within the queue:
When the playback reaches its end: the queue automatically appears


During playback: you can click anytime on the queue icon at the bottom left corner of the Player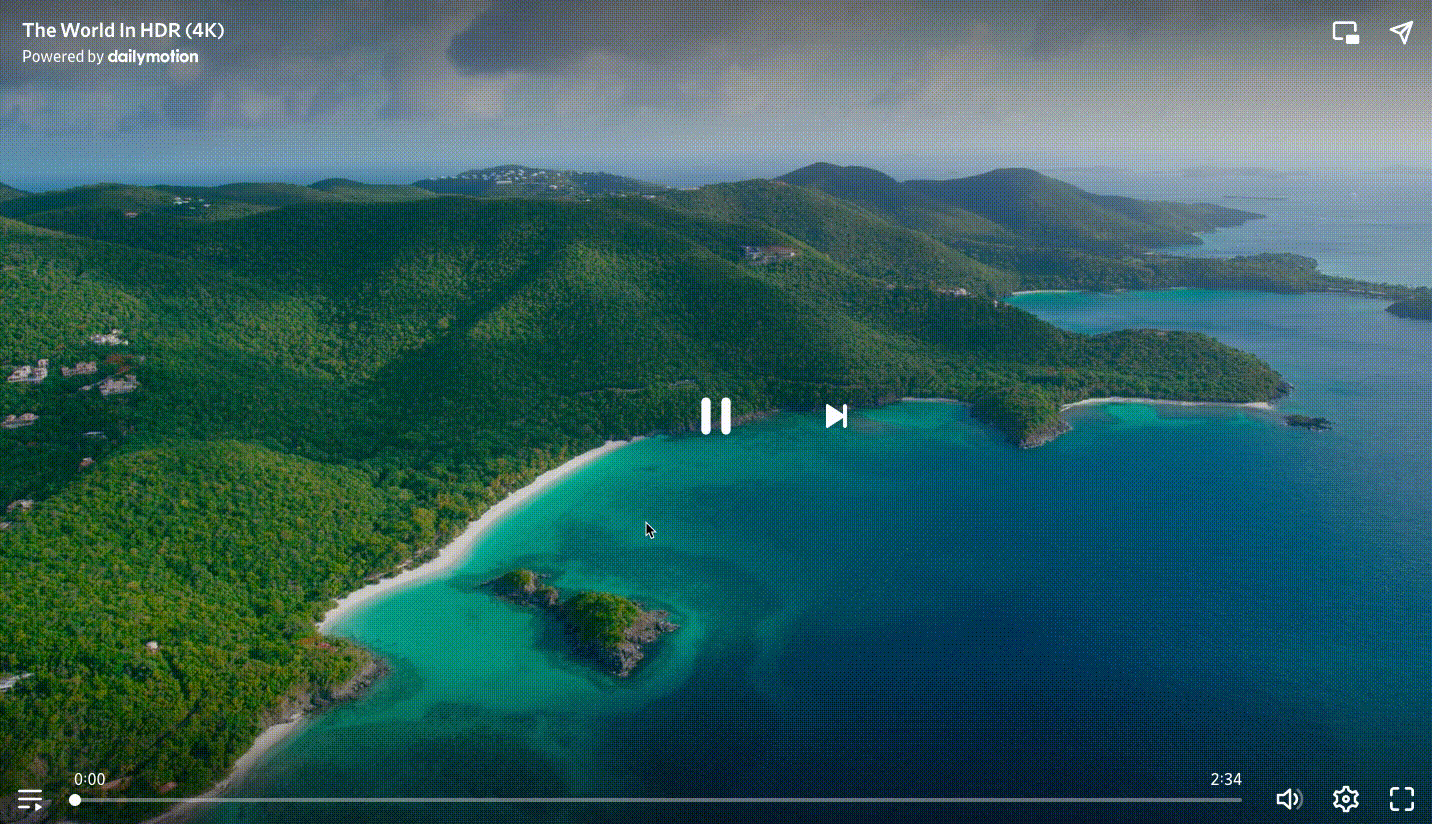 Which actions can you perform when the video is ending?
When a content reaches its end, the queue starts, allowing you to access new videos and continue to watch related content.
From there, you are able to trigger several actions:
If you don't interact with the Player, the next content in the carousel will automatically start after 6 seconds

If you interact with the Player, the countdown stops so you can navigate within the carousel to discover new content.
To navigate, you can:

click on the left/right arrows
swipe left/right on your trackpad/touch screen

You can manually start the content you've selected by clicking on it.

Play again the content that just ended

Share the content that just ended
Queue specifications
Contains up to 30 new videos to discover
Enabled by default on all Players
Works seamlessly on mobile and desktop and adapts to any Player size