What is the queue ?
The queue enables you to keep your audience entertained and engaged by automatically queuing up a relevant video.
In this article you'll learn how to activate the queue and what are the rules around the queue creation.
Access the content queue
You have 2 options to access the content queue:
When the content is ending, the queue will automatically appears and you will be able to navigate through a content carousel


During the content playback, by using the queue button located at bottom left section of your Player.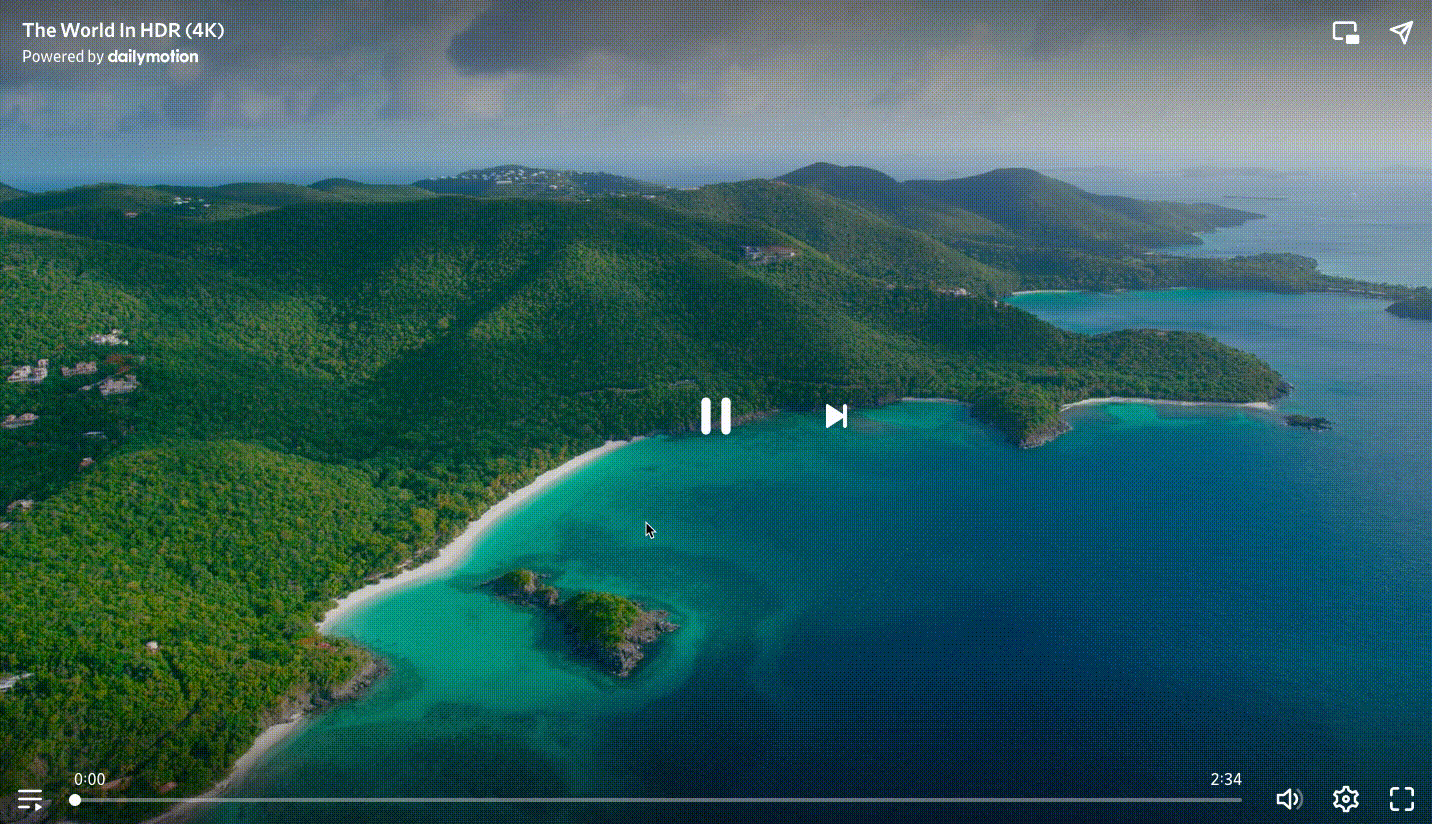 Content rules for the Queue
In order to define the content that will be displayed in the queue, we apply the following set of rules in the following order :
We check if the Play next field has been edited on the video edition panel in you Partner Space.
If there is no Play next set, we check if the queue has been customized (more details below).
If no customization has been set, we will use the most recent public videos from the uploader's channel.
If the channel doesn't have any public videos, we will use recent and trending content from different uploaders.
Queue specifications
The queue contains up to 10 new videos to discover for your audience.
The queue is enabled by default on all the embedded players.
The queue works seamlessly on mobile and desktop and adapts to any player size.
Autoplay content when the video is ending
When a video is ending, the queue will start, allowing you to access new videos and continue to watch content. From there, you'll be able to trigger several actions:
If you don't interact with the player, the next content in the carousel will automatically start after 6 seconds.


If you scroll / swipe horizontally to discover new content, the countdown will stop and you will be able to manually start the content you've selected.


If you want to watch the content again

, you can use the replay button (the round arrow) located in the top right corner of the screen.
Can I customize the queue ?
Different options are available to customize the queue and manage it depending on your needs, your activity and your Dailymotion profile.
If you want to get more information in the queue management and customization, please read our dedicated guide.