From your Partner Space
As a Dailymotion Partner, you can upload a video via your Partner Space from your computer and smartphone by following the instructions below:
Log in on dailymotion.com
Go to your Partner Space and open the Media > Video section
Select Upload video in the upper right corner
Select Select video files (Check the upload specs)
You can upload up to 10 video files at a time

Your videos will begin uploading. As they upload, you will need to fill out required information: title, language, category, is it created for kids

Select Publish/Save
Once a video has been uploaded, it must be encoded before it can be watched on Dailymotion. This process can take several minutes to complete.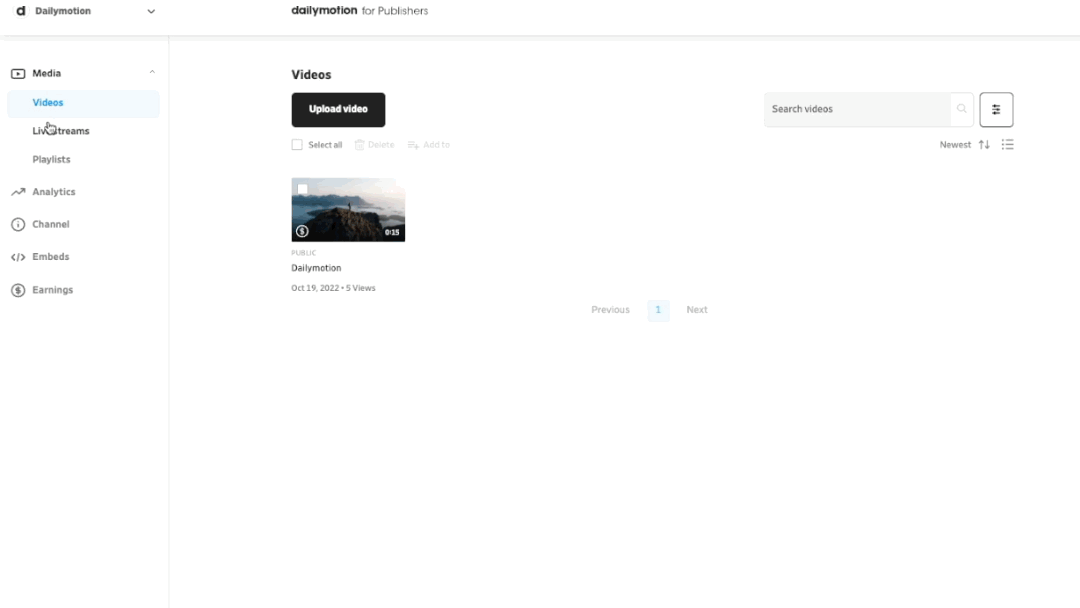 Mass Upload
We also offer different ways to migrate / mass upload content on your Dailymotion accounts. We invite you to check our dedicated article.
Note: Certain content is prohibited on Dailymotion. To learn more, read our content policy.